STEEL PLATES



HOT ROLLED SHEETS ACC. TO EN10111





COLD ROLLED SHEETS ACC. TO EN10130/91





TEARPLATES ACC. TO DIN 59220 ( TEAR TYPE 1, EUROPEAN PATTERN )





PLATES ACC. TO EN 10025 - 2


It can also be delivered acc. to AD 2000 W 1, , with CE sign, with ultrasonic test acc.to EN10160, acc to GL, TÜV, DBS 918 002-1,2 certifications and other additional tests .




PRESSURE VESSEL PLATES AND ALLOYED PRESSURE VESSEL PLATES ACC.TO EN10028-2





FINE GRANE PRESSURE VESSEL PLATES ACC.TO EN10028-3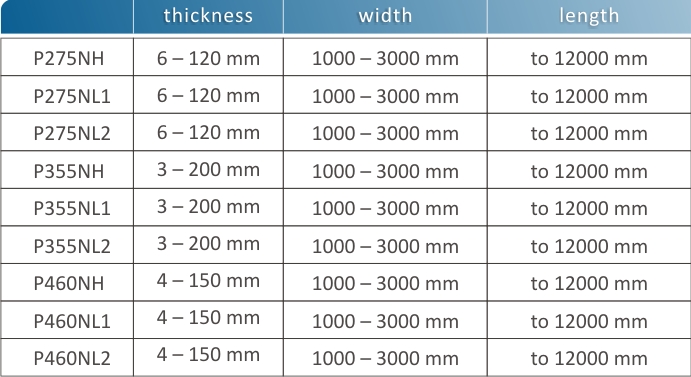 ABRASION RESISTANT PLATES WITH 400-500 HB





HIGH STRENGTH FINE GRAINED STRUCTURAL PLATES, QUENCHED AND TEMPERED ACC.TO EN 10025-6





FINE GRANE STRUCTURAL PLATES ACC.TO EN 10025-3





HOT - ROLLED PLATES FOR COLD FORMING ACC.TO EN10149-2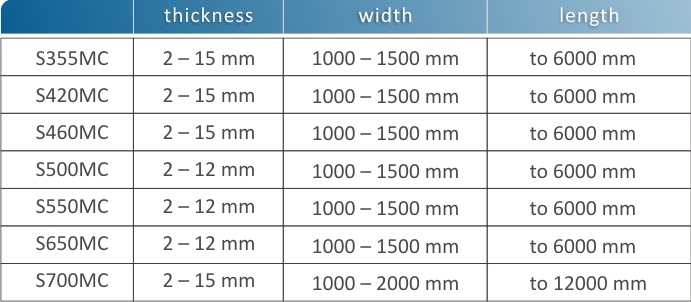 PLATES WITH IMPROVED ATMOSPHERIC CORROSION RESISTENCE ( CORTEN TYPE ) ACC.TO EN 10025-5





CUT PARTS




STAINLESS STEEL, STAINLESS ROUND, HEXAGONAL, SQUARE, FLAT BARS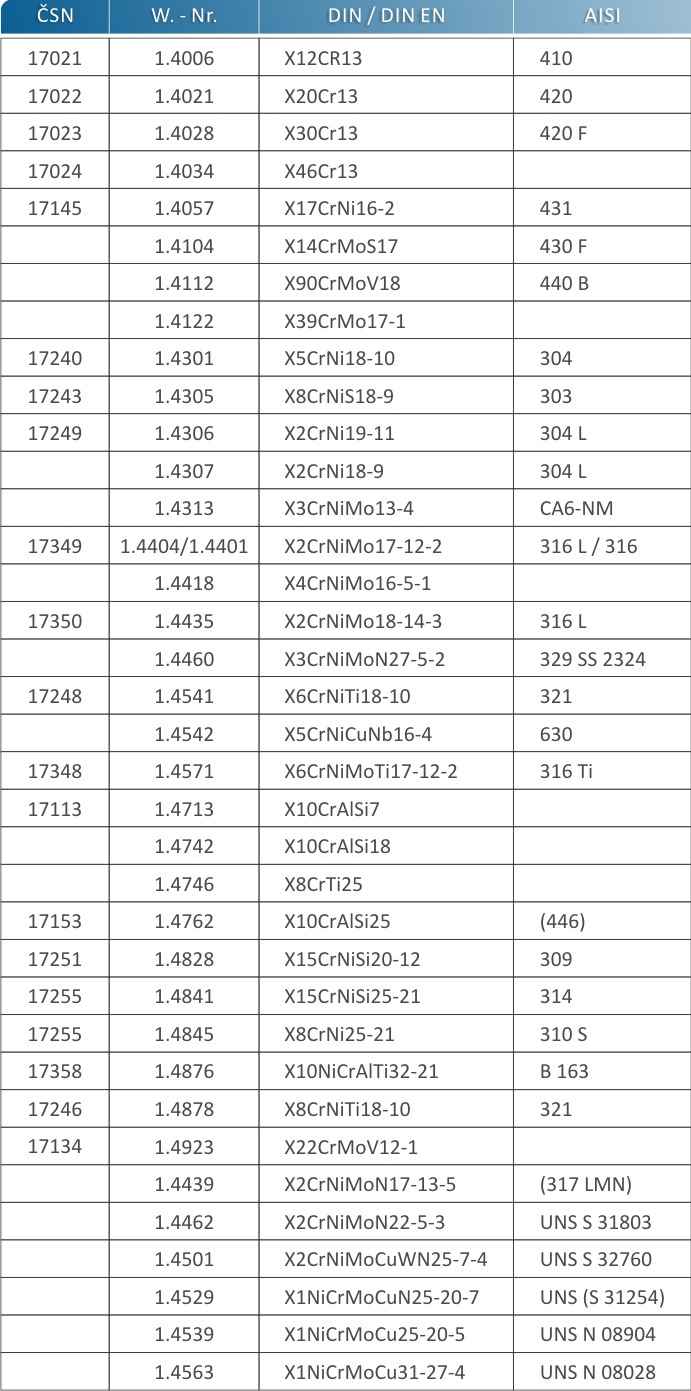 STEEL FOR CONSTRUCTION

These are materials without which no warehouse, bridge or industrial building can be built. We offer steel beams IPN, IPE, UPN, UE, UPE, HEA, HEB, trapezoidal sheets, hollow sections, angles and flat steel.